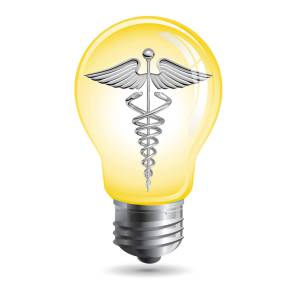 Sterling Initiatives, LLC is an international healthcare consulting, management and project implementation firm. We assess the foundations on which healthcare institutions and delivery organizations operate, and through infrastructure analysis, we provide recommendations for administrative, operational, financial, and clinical improvements. Beyond making recommendations, we assist hospitals, clinics, colleges and other entities in implementing initiatives that bring their provision of care and services in line with established best practice guidelines.
Sterling Initiatives, LLC has provided healthcare solutions for state governments, healthcare systems, hospitals, contract management groups, and multiple other service and care providers for over 10 years across over three dozen states and countries.
Our proven outcomes-based methodology for business problem solving, organizational change, and the delivery of tangible business and customer/patient results focuses on customer interaction across functions and departments:
We provide a customer-focused, multi-function strategic and operational design.
We build and approach cost concerns focusing both on effectiveness and quality.
We believe effective customer interaction across an enterprise is imperative to create and sustain competitive advantage.
Sterling Initiatives has the capacity to perform global reviews and assist implementation of specific modifications of medical, nursing, or administrative functions such as the following:
Administrative & Operational Functions
Global Review/Total Enterprise Integration
Analysis and Benchmarking of Key Clinical, Financial, and Customer Satisfaction Output Measures
Change Management, Planning, and Training
Enabling Technology Solutions & Procurement
Cost Management
Facility Throughput Evaluation
Malpractice Exposure Assessment
Assessment of Staffing Patterns
JCAHO Review Preparation
EMTALA Counseling and Preparedness Assessment
HIPAA Compliance
Trauma Center Status Verification
Infrastructure Design, Build Out, and Implementation

Hospital
Urgent Care
Physician Office
Mental Health
Behavioral Health
Occupational Medicine
Wellness Initiatives
Strategic Financial Initiatives
Pharmacoeconomics Review and Strategy Implementation
Utilization Review Counseling and Review
Solutions for Corporations and Small Businesses Regarding All Aspects of Healthcare
Solutions for Government

Medicare
Medicaid
Affordable Care Act
Strategic Clinical Initiatives
Best Practice Implementation
Clinical Guideline Development and Review
Health Care Outcomes Research
Pharmacoeconomics
Utilization Review
Best Clinical Practices
Contact Us.  Work with us.  Experience the difference in improved outcomes.
Please use the feedback form below for a complimentary evaluation of how Sterling Initiatives can work with you.

[contact-form-7 404 "Not Found"]
Copyright © 2013-2015 · Sterling Initiatives, LLC